A business podcast series
Host Mark Graban (author of books including Measures of Success and Practicing Lean) interviews business leaders who share reflections about their "favorite mistake."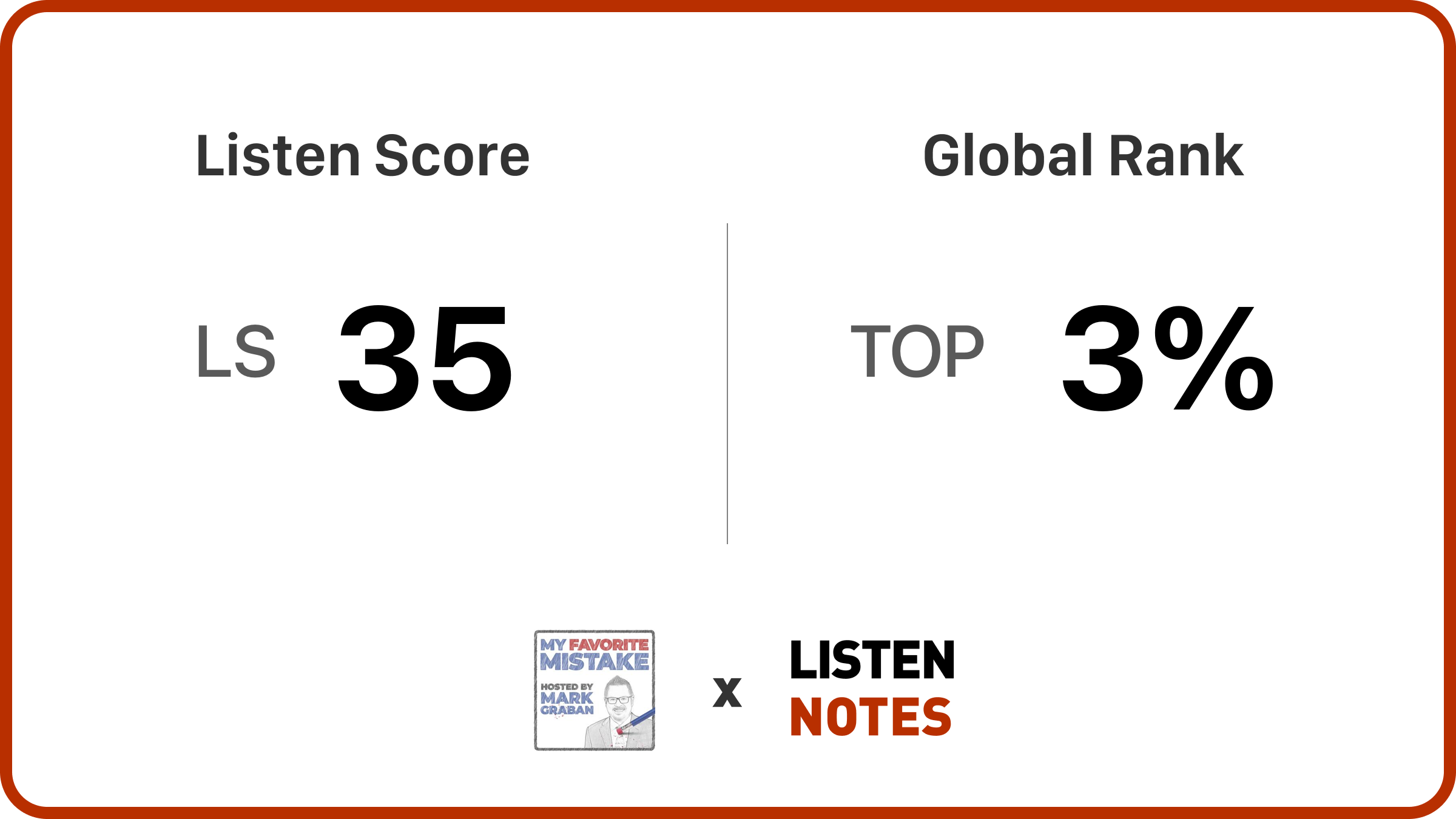 ---
Our greatest lessons come from our mistakes and failures. Some mistakes open new doors, while some are just learning opportunities that provide a foundation for future growth and success. This podcast is not a cliché job interview question… it's a real conversation. After listening, we hope listeners will pause and think about their mistakes that have shaped and influenced who they are.
We discuss this and how to create an organizational culture where it's safe to talk about mistakes, in the spirit of continuous improvement, instead of blaming and shaming, or beating ourselves up. This podcast will also appeal to those who work with the "Lean" methodology, as you'll recognize the value of learning from mistakes and encouraging this behavior in the workplace.
---
The stories and lessons from the podcast have inspired a new book! Learn more and order now
---
Listen to the Trailer:
This podcast is part of the Lean Communicators network… check it out!
Streaming Player:
---
Please Rate and Review!
---
Follow & Listen via Apple:
Other Ways to Follow or Subscribe:
Via email and other podcast apps, including Google Podcasts, Spotify, Amazon Music, Stitcher, Player.fm, and more…
---
Episodes
---
Note: I am strongly committed to having guests that accurately reflect and represent the diversity of the United States (and that's in addition to international guests that I might have).