---
Listen:
Check out all episodes on the My Favorite Mistake main page.
---
My guest for Episode #54 is Lisa David Olson a business humorist and the author of the new book Laughs On Wry: An Improviser's Memoir. She's an appropriate guest for today, given that it's the first day of National Humor Month.
Later this month (April 12th), my guest will be Art Bell — creator of the Comedy Central channel (which is celebrating its 30th anniversary today). I wish I had an entire month of funny guests… but there's two for you.
Lisa is a speaker, author, podcaster ("Stranger Connections"), and creative partner, who loves coffee and pranks! (the exclamation point is hers).
In today's episode, Lisa shares her "favorite mistake" of not writing her book earlier because she thought nobody would read it. I think my favorite mistake from the conversation was Lisa talking about a prank at her workplace, a police station, that I'm afraid could get her killed if she repeats it. We talk about those mistakes and topics including:
Why are you afraid of scaring the introverts?
Humor as her escape from a traumatic childhood
Helping businesses (and individuals) reignite their ideas… and their projects — how?
Humor as a connector
The risk of making mistakes when trying to use humor at work?
What are you doing for fun?
Humor as a gift vs something that can be developed?
Scroll down to find:
Video player
Quotes
How to subscribe
Full transcript
You can listen to or watch the episode below. A transcript also follows lower on this page. Please subscribe, rate, and review via Apple Podcasts or Podchaser! You can now sign up to get new episodes via email, to make sure you don't miss an episode. This podcast is part of the Lean Communicators network.
Watch:
---
Quotes:
---
---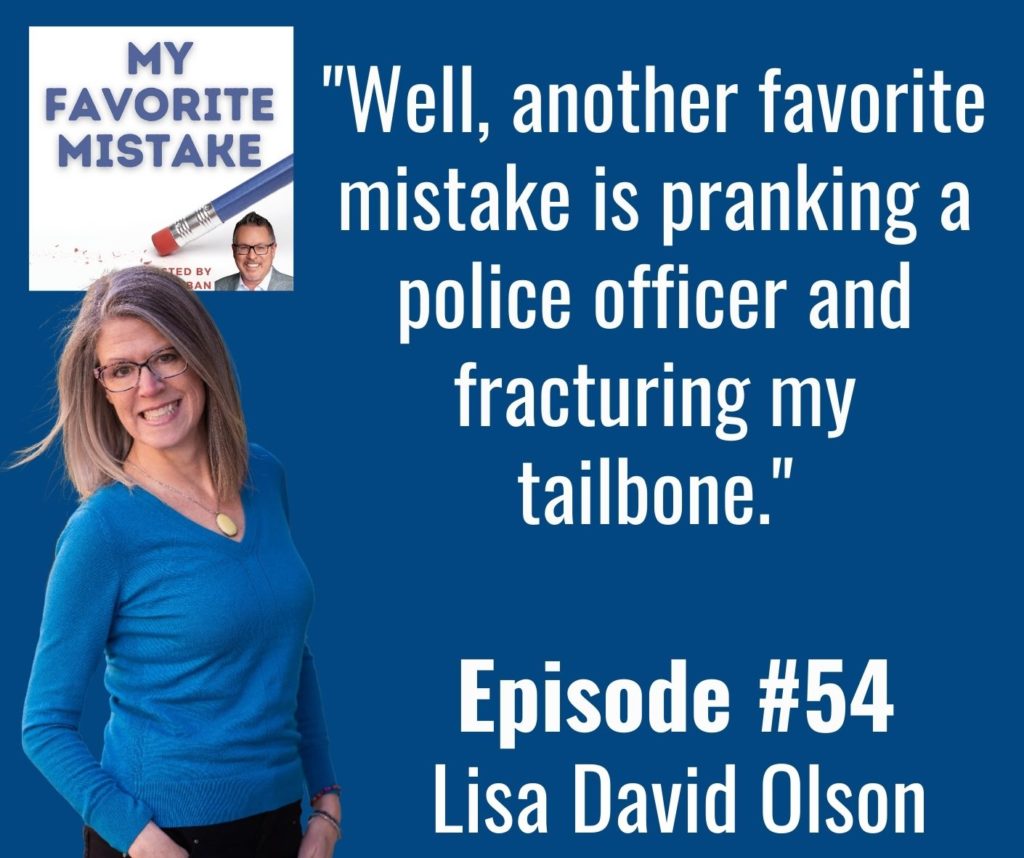 ---
---
Subscribe, Follow, Support, Rate, and Review!
Please subscribe, rate, and review the podcast — that helps others find this content and you'll be sure to get future episodes as they are released weekly. You can also become a financial supporter of the show through Anchor.fm.
---
Automated Transcript (Likely Contain Mistakes)
---