New Job in Toyko, Mistakes on the First Day at Honda: Laura Kriska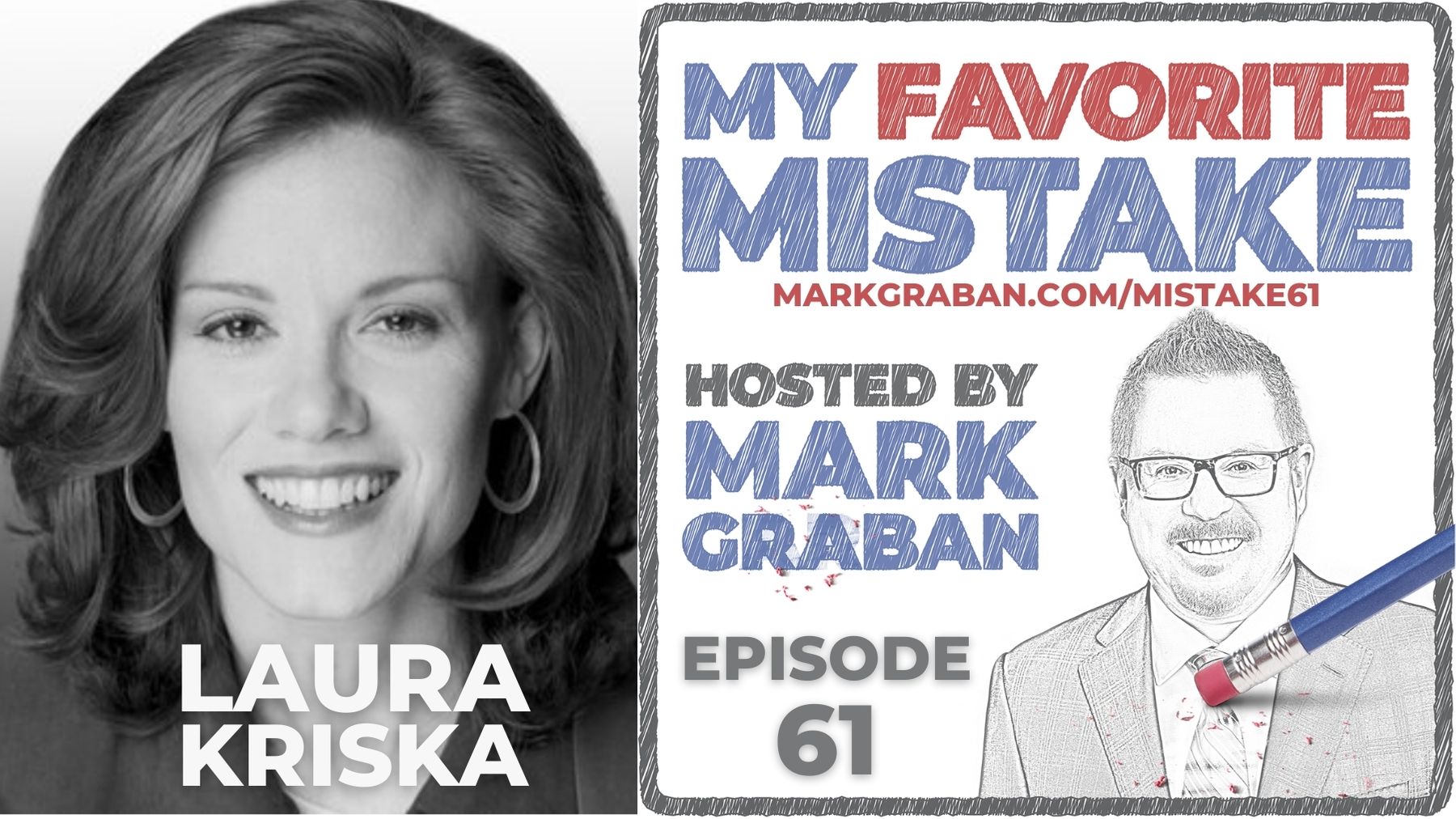 ---
Listen:
Check out all episodes on the My Favorite Mistake main page.
---
My guest for Episode #61 is Laura Kriska. When she was just 22, Laura became the first American woman to work in the Tokyo headquarters of Honda Motor Company.
Her experience working with thousands of middle-aged Japanese men inspired her to write her first book The Accidental Office Lady: An American Woman in Corporate Japan.
Inspired to create a 'WE building' revolution, Laura wrote her latest book The Business of We: The Proven Three-Step Process for Closing the Gap Between Us and Them in Your Workplace – a new approach to diversity, cultural difference, and inclusion that will increase employee retention and productivity and prevent misunderstandings that lead to lost revenue, lost time and increased legal risk.
In today's episode, Laura and host Mark Graban talk about her experiences working Japan and what she has learned about working across cultural and organizational divides.
Laura also discusses topics including:
How her mistake could have been avoided with one sentence
Failing to see how "cultural data" matters – the ways people are different
Why did she offend the "most important office lady"?
A "quality circle" project about getting rid of the women's uniforms
What do you mean by a "we" culture?
What's the connection between "we" and the Japanese word "wa" (harmony)
Is a "we culture"? more prevalent in Japan and other Eastern cultures?
What does she mean by being on "the home team" in a country or a culture?
Paul O'Neill as a "we builder"
Her article: "Covid-19 is not killing us, polarization is"
Here is Laura at work on her first day:
And a short video clip:
Scroll down to find:
Video player
Quotes
How to subscribe
Full transcript
You can listen to or watch the episode below. A transcript also follows lower on this page. Please subscribe, rate, and review via Apple Podcasts or Podchaser! You can now sign up to get new episodes via email, to make sure you don't miss an episode. This podcast is part of the Lean Communicators network.
Watch:
---
Quotes:
---
Subscribe, Follow, Support, Rate, and Review!
Please subscribe, rate, and review the podcast — that helps others find this content and you'll be sure to get future episodes as they are released weekly. You can also become a financial supporter of the show through Anchor.fm.
---
Automated Transcript (Likely Contains Mistakes)
---