Needing to Be Right, Staying Too Long, and Expecting the Organization to Love You Back: AmyJo Mattheis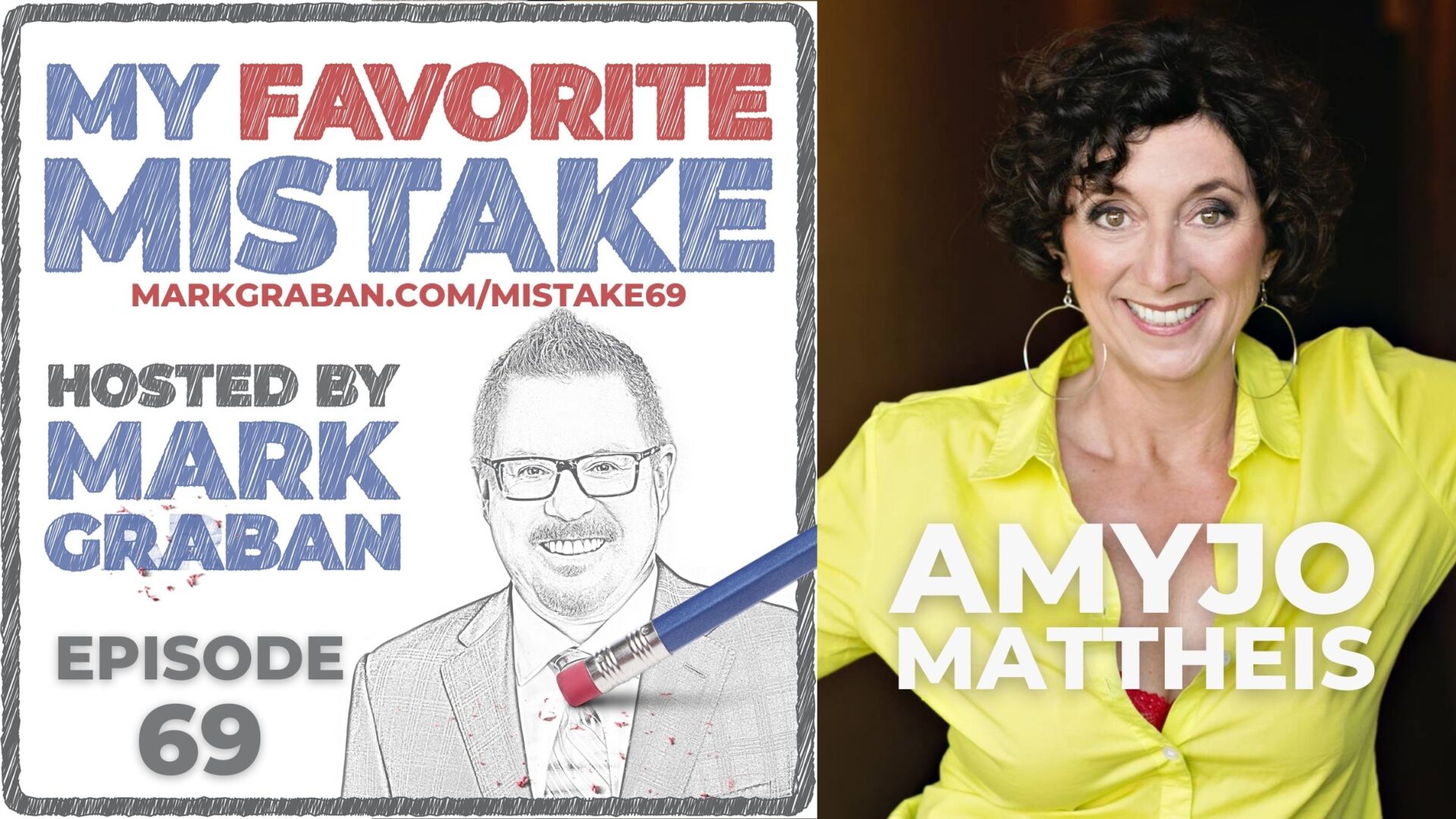 ---
Listen:
Check out all episodes on the My Favorite Mistake main page.
---
My guest for Episode #69 is AmyJo Mattheis, the founder and CEO of her firm Pavo Navigation Consulting.
She has worked in international development, government, higher education, and religion — a professor and a pastor. Works a lot with high-tech startups… she has managed teams, built roadmaps, facilitated groups, navigated boards, set vision, and led thousands of people to bring them into form.
Questions and topics include:
What were AmyJo's three favorite mistakes?

Needing to know the answer (or thinking I had to be right)
Staying too long in a job
Expecting the organization to "love you back" (even if that's a church)

How do you learn it's a problem?
Somatic indicators – signals?
Is it fixable? Is it mine to fix? Advice: set a timeline to see if it can be better
Knowledge vs. assumption
Being right vs. testing hypotheses
Coaches people all the time who beat themselves up over mistakes — accepted part of the culture
Believing it was my responsibility to make everything right or successful
Founders in Silicon Valley and Venture Capital firms… fail fast, fail early? Easier said than done
"I am exactly where I am meant to be, doing what I am supposed to do, at the exact time and place it is needed. All of where I have been now culminates into a potent product that brings results of increase for all and a new pathway to profit for you, your company, organization, or institution."
Scroll down to find:
You can listen to or watch the episode below. A transcript also follows lower on this page. Please subscribe, rate, and review via Apple Podcasts or Podchaser! You can now sign up to get new episodes via email, to make sure you don't miss an episode. This podcast is part of the Lean Communicators network.
Watch the Episode:
---
Quotes:
---
Subscribe, Follow, Support, Rate, and Review!
Please subscribe, rate, and review the podcast — that helps others find this content and you'll be sure to get future episodes as they are released weekly. You can also become a financial supporter of the show through Anchor.fm.
---
Automated Transcript (Likely Contains Mistakes)