Giving in to the Monkey in His Head: Mike Smerklo
My guest for Episode #47 of "the My Favorite Mistake" podcast is Mike Smerklo. He is an entrepreneur, an investor, he's the co-founder and managing director of Next Coast Ventures. He was one of the first employees at Loudcloud, recruited there by Marc Andreessen and Ben Horowitz.
in 2003, he purchased ServiceSource, a 30-person technology services startup in San Francisco. As CEO over the next 12 years, he grew the business into a successful 3,000-person publicly traded company with close to $300M in revenue.
Mike now shares his lessons in his book Mr. Monkey and Me: A Real Survival Guide for Entrepreneurs.
In today's episode, Mike shares some favorite mistakes about giving into "fear, uncertainty, and doubt" and how he made the mistake of trying to be a blend of two very different leaders who were both role models to him. We also talk about why he wrote the book and the "SHAPE" formula — Self Awareness, Help, Authenticity, Persistence, and Expectations.
Scroll down to find:
Audio podcast player
Video podcast player
Quotes
How to subscribe
Full transcript
You can listen to or watch the episode below. A transcript also follows lower on this page. Please subscribe, rate, and review via Apple Podcasts or Podchaser! You can now sign up to get new episodes via email, to make sure you don't miss an episode. This podcast is part of the Lean Communicators network.
Podcast Audio:
Check out all episodes on the My Favorite Mistake main page.
Video Podcast:
---
Quotes:
---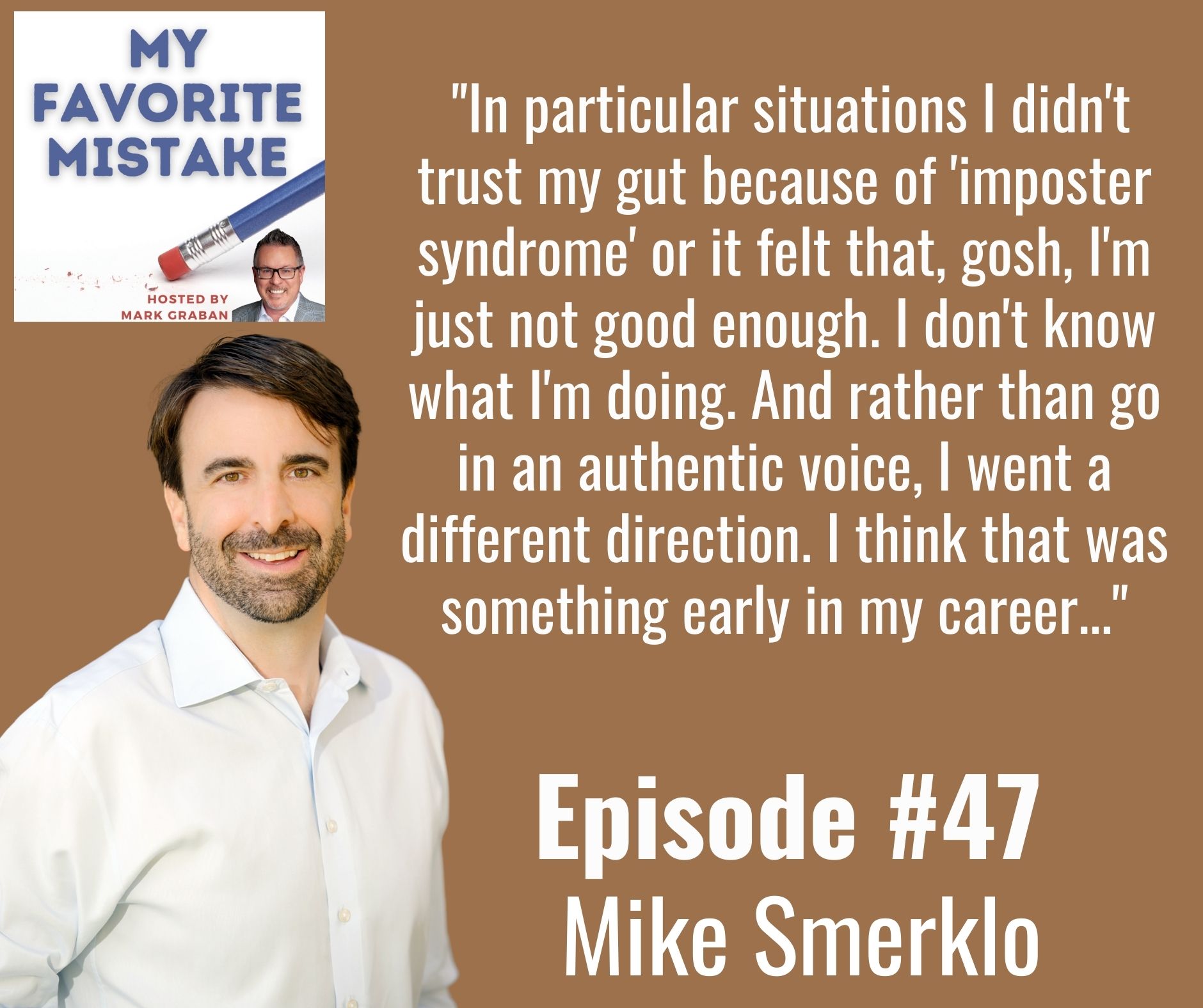 ---
---
---
Subscribe, Support, Rate, and Review!
Please subscribe, rate, and review the podcast — that helps others find this content and you'll be sure to get future episodes as they are released weekly.
---
Automated Transcript (Likely Contain Mistakes)
---