My guest for Episode #24 of the "My Favorite Mistake" podcast is Ash Taylor, our first guest from England. He is the Founder of The Business Clubhouse. He is also a speaker and a business coach supporting small business owners. Ash is also the author of the recently-released book titled Hitting the Wall: Winning the game of business by breaking through your own barriers. You can learn more at hittingthewallbook.co.uk.
Today, we talk about Ash's "favorite mistake" of working with clients that he was not well suited for, in the context of a business that he owned that provided services and coaches for tennis clubs. How has Ash worked to avoid making the same mistake in new ventures? How successful has he been at that? How does he coach other entrepreneurs around this issue?
We also talk about coaching business leaders and how we can make it safe, creating a culture of not being afraid to put your hand up and ask for help, as he aims to create a psychologically-safe environment of peers.
Ash and I also chat about planning for what to do WHEN we make a mistake (since we WILL make mistakes).
You can listen to or watch the episode below. A transcript also follows lower on this page.
Podcast Audio:
Check out all episodes on the My Favorite Mistake main page.
Video Podcast:
---
Quotes: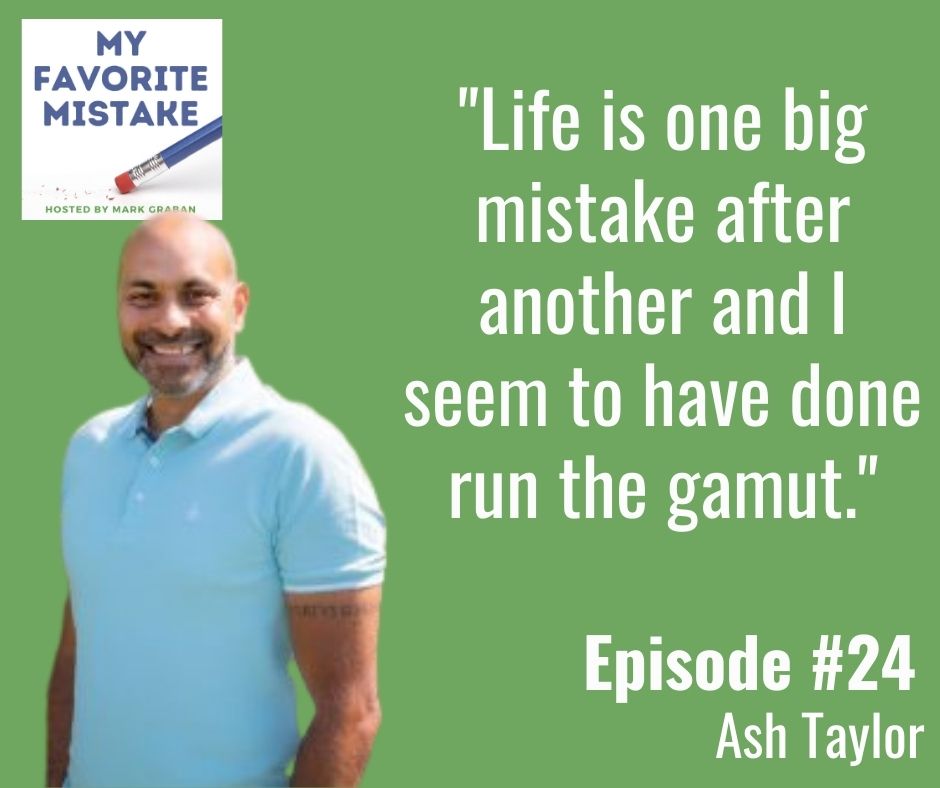 ---
---
Subscribe, Support, Rate, and Review!
Please subscribe, rate, and review the podcast — that helps others find this content and you'll be sure to get future episodes as they are released weekly.
---
Automated Transcript (May Contain Mistakes)
---