"Digital Body Language" Mistakes From Erica Dhawan: Author, Speaker, & Entrepreneur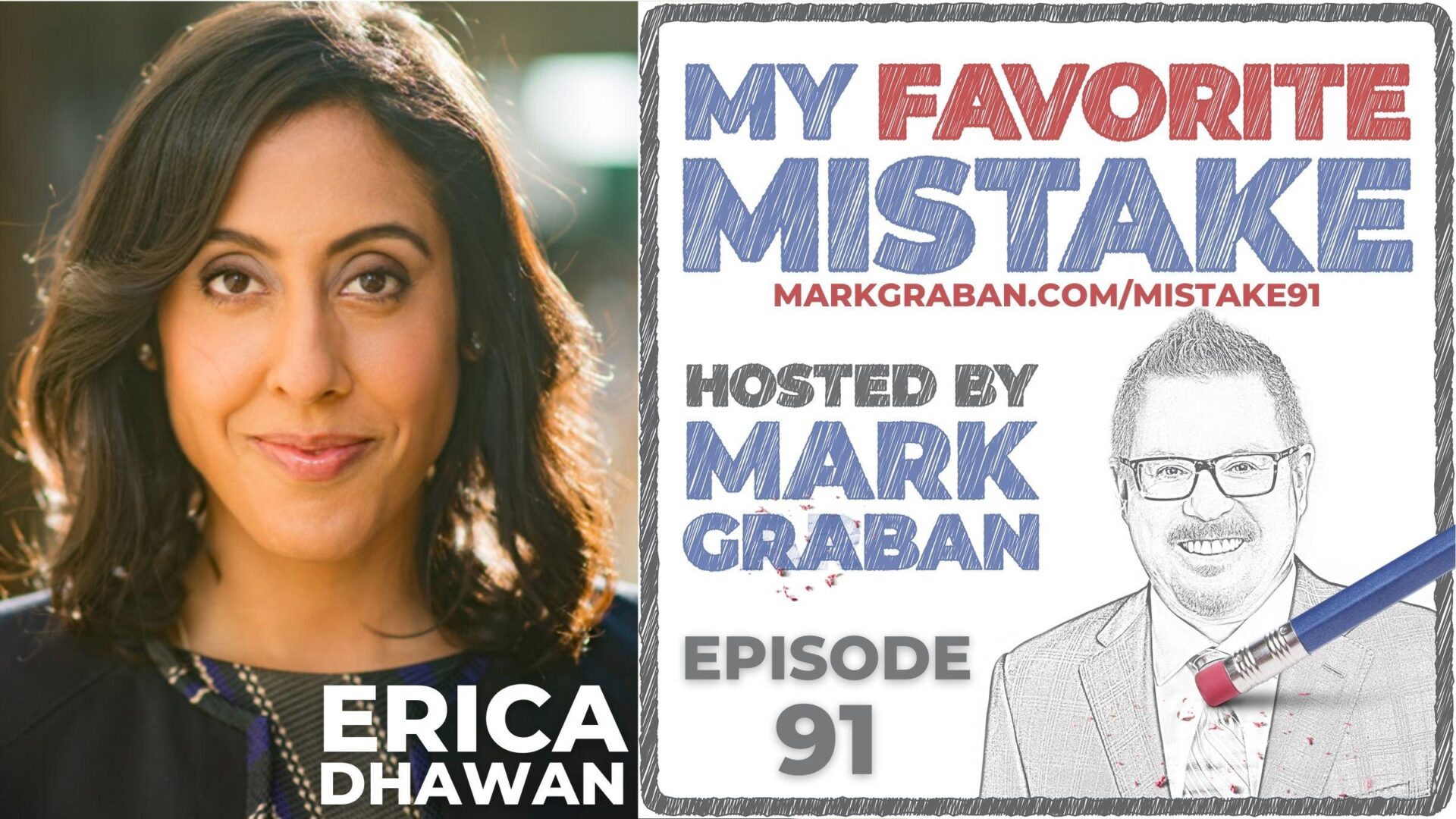 ---
Listen:
Check out all episodes on the My Favorite Mistake main page.
---
My guest for Episode #91 of the My Favorite Mistake podcast is Erica Dhawan, a globally recognized leadership expert, and keynote speaker. She helps organizations and leaders innovate faster and further, together.
Her new book DIGITAL BODY LANGUAGE: How to Build Trust & Connection No Matter the Distance reached #3 on the Wall Street Journal bestseller list! Scroll down to learn how to enter to win a copy.
She has a BS from The Wharton School, an MPA from Harvard Kennedy School, and an MBA from MIT Sloan.
In today's episode, Erica shares her "favorite mistake" story about how her electronic communication with a newly hired intern gave the wrong impression — and what she learned from that experience.
Other topics and questions:
Should we communicate differently with "digital natives?"
Was your book based on mistakes or research or both?
What is digital body language?
Writing vs video meetings?
When do we really need to be on video??
Digital body language mistakes?
Meeting mutitasking — Not paying attention?
"This meeting could have been an email"
Dealing with the person who never wants to turn on video??
Virtual speaking mistakes?

Find Erica on
Scroll down to find:
Enter to win a copy of her book
Partial Video
How to subscribe
Full transcript
---
Enter to Win!
---
Watch the First Part of the Episode:
---
Quotes
---
Subscribe, Follow, Support, Rate, and Review!
Please follow, rate, and review via Apple Podcasts or Podchaser or your favorite app — that helps others find this content and you'll be sure to get future episodes as they are released weekly. You can also become a financial supporter of the show through Anchor.fm.
You can now sign up to get new episodes via email, to make sure you don't miss an episode.
This podcast is part of the Lean Communicators network.
---
Automated Transcript (Likely Contains Mistakes)
---